Streugut Performance, 21 & 22 Jan 17
January 21, 2017 @ 7:00 pm

-

January 22, 2017 @ 7:00 pm

€10 - €15
Event Navigation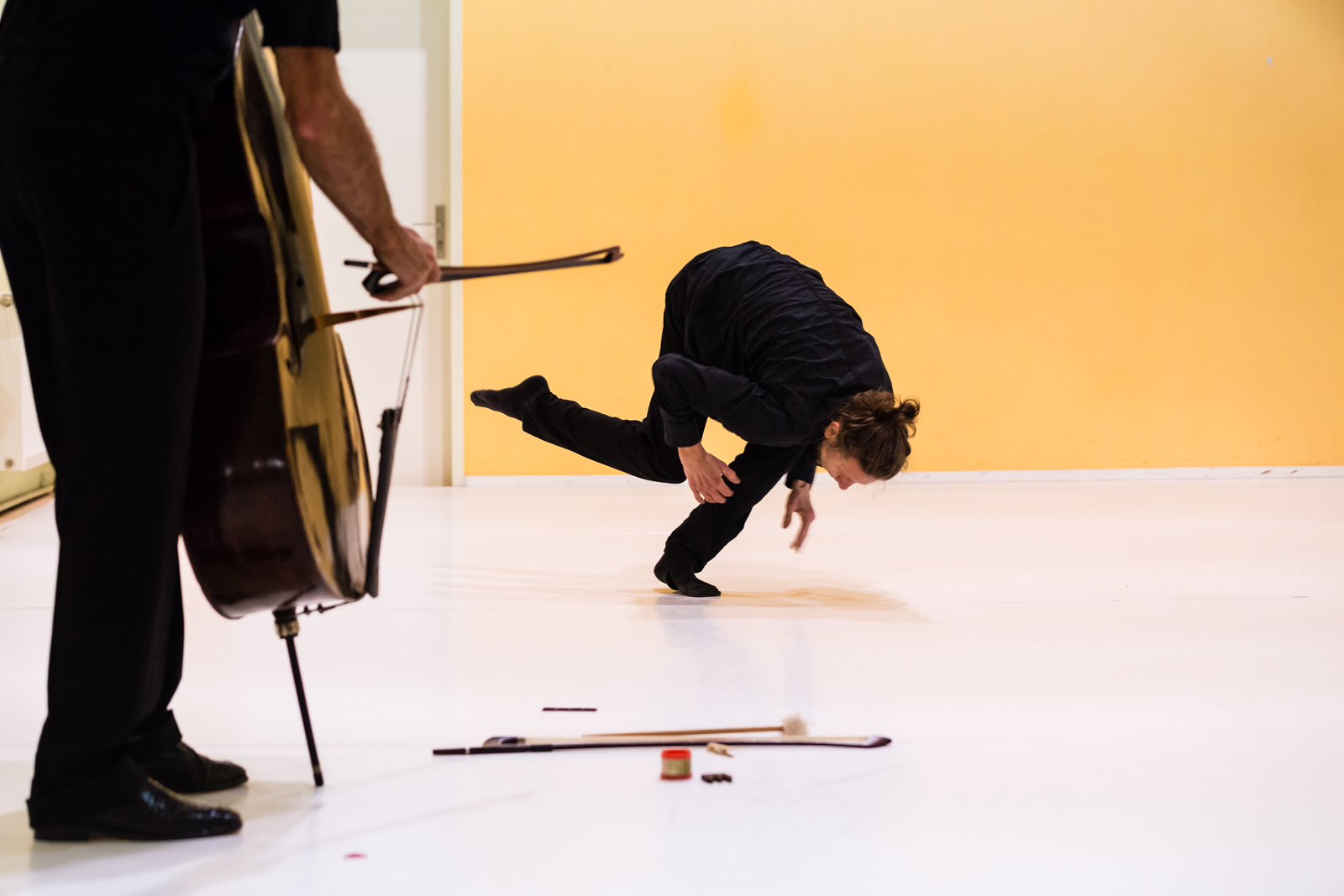 Streugut
Improvisation Out of Control
Saturday  & Sunday • 21 & 22 Jan 17 • 19 Uhr
dock 11, Berlin
Originally founded by Heide Moldenhauer in 2006, Streugut remains Berlin's only multidisciplinary improvisation ensemble using voice, language and movement. In it's 9+ years of existence, Streugut has wowed audiences in the TanzTage, Action Theater Festival, ImproExchange, LaborGras, UferStudios, MIME Centrum, and Leipzig Their work is impulsive and dynamic, often odd and oddly humorous. There is no other improvisation ensemble quite like Streugut. With Alexander Frangenheim, music; Martin Clausen, voice/language/movement; Ingo Releucke, movement/voice, Zufit Simon*; movement; Sten Rudstrom, voice/language/movement.
Streugut ist ein Kollektiv unterschiedlicher Künstler, die ihre Medien Text, Stimme und Live Musik verbinden. Ihre Methoden, Ausdrucksformen, Stimmungen, Haltungen und Auffassungen sind verschieden, doch gemeinsam ist ihnen die Entscheidung sich anzunähern, aufeinander zu hören, aufmerksam zu sein und eine verbindende Energie zu finden. Dabei entstehen sowohl blitzartig-überraschende also auch repetitive Momente.

In Streugut we slam several media together: movement, speech, voice and a musical instrument. We all come from varied trainings: our approach and understanding of expressing a feeling state, mood, attitude and/ or energy differs. We find common ground in the shared ability to listen, sense and pay attention. Whether it is a flash of movement, or a repeated phrase, we notice/experience/respond to each other, following the sound and energy of the room or the music of the improvisation.
Saturday & Sunday
21 & 22 jan 2017
19 h
dock 11
Kastanienallee 79
10435 Berlin
10-15 €
reservations & information
ticket@dock11-berlin.de
http://www.dock11-berlin.de/index.php/cat/1/id/p600_Performance-17-1—17-2-.html
*zufit simon will unfortunately not perform due to a scheduling conflict