Action Theater™ Berlin was founded by students of Sten Rudstrom to create a platform for Action Theater trainings and performances of improvisation work in Berlin, Germany. Eva Appenzeller, Etoile Chaville, Stephanie Tübinger, Özge Tomruk, Ulla Möckel and Jagna Anderson have all contributed to or taken part in ATB's development over the years.
We offer workshops in Action Theater™ physical improvisation training under the guidance of Sten Rudstrøm. Ruth, Zaporah, Sabine von der Tann, Linda Rodeck, and Kate Hilder as well as other teachers have offered their work through ATB.
Upcoming events
Tuesday 02.05.17 0930-1200 Sten Rudstrom, The ABC's of Improvisation 1300-1530 Jenny Haack, En...

May 2 @ 9:30 am

-

May 7 @ 6:15 pm

Performances • 20:00 Studio Verlin • Klosterstrasse 44 • 10179 Berlin, Germany    03 May •...

May 2 @ 8:00 pm

-

May 7 @ 8:00 pm

6 Days • 2-7 May 2017  6 jam-packed days of wild workshops  & performances in contemporary i...

May 2, 2017

-

May 7, 2018
View All Events
Most of our workshops take place at:
MIME Centrum Berlin | Studio 2
Kunstquartier Bethanien
Mariannenplatz 2
10997 Berlin Kreuzberg
---
Sten Rudstrom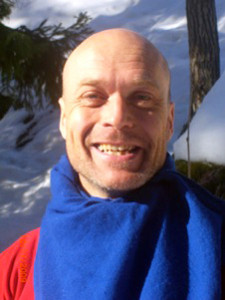 Sten Rudstrom
has been working in the field of improvisation for the last 25 years. His workshops are inspiring, exciting and challenging. He teaches and performs internationally, founded the improvisation group EAT (
Sabine von der Tann
,
Andres Noormets
,
Kate Hilder
, and
Peter Krempelsetzer
) and is, also, a member of
Streugut
(
Ingo Reluecke
,
Zufit Simon
,
Martin Clausen
, and
Alexander Frangenheim
). In 1986, he met
Ruth Zaporah
, is one of the few Certified Senior Teachers and has continued to work with
Action Theater
™ since that time. With
Satu Palokangas
, he has developed
The Core of Expression
, a somatics and improvisation embodiment training that is currently being booking internationally. He has a 4 year old son and is re-learning how to improvise and let go of outcomes.