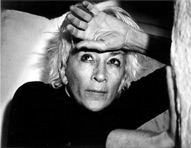 RUTH ZAPORAH
Ruth Zaporah is the founder of Action Theater based in Santa Fe / New Mexico / USA. Get an idea of her enormous lifework at her webpage!
www.actiontheater.com
---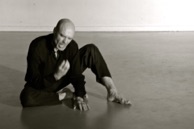 STEN RUDSTRØM
Sten Rudstrøm has worked for over 25 years with Ruth Zaporah. He is a widely respected Action Theater Senior Teacher and perfomer and works throughout the USA and Europe. Based in Berlin he is a founding member of Action Theater Berlin.
www.stenrudstrom.com

---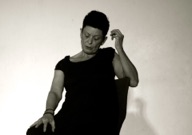 SABINE VON DER TANN
Sabine von der Tann is an Action Theater Senior Teacher, music pedagogue, coach and dance therapist. She performs solo and with the European Action Theater Ensemble.
www.sabinevondertann.de

---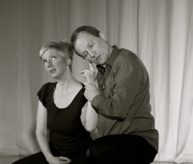 KATE HILDER
Kate Hilder is a certified Action Theater teacher, dancer and performer based in London. She performs solo, with European Action Theater Ensemble and the Stranger Than Fiction Collective, a London-based group of improvisers.
www.katehilder.com
PETER KREMPELSETZER
Peter Krempelsetzer teaches Action Theater Improvisation, improvisational theatre, Contact Improvisation and Contango in Munich. He is a dancer and actor and works in the business theatre. He is a performing member of European Action Theater Ensemble.
www.improart.de

---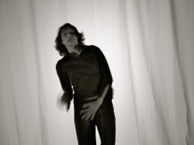 ETOILE CHAVILLE
Etoile Chaville is a certified Action Theater Teacher, dancer, performer and Yoga teacher. In her performances she also improvises with chanting. Her Action Theater classes are very much influenced by her work as a dancer. She is a founding member of Action Theater Berlin.
www.etoilechaville.com

---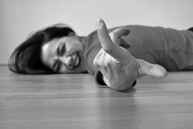 DR ÖZGE TOMRUK
Özge Tomruk is certified Action Theater Teacher, theater pedagogue and holds a Ph.D. in Theatre Science. In this function she gives seminars at university  with a focus on intercultural issues. She is a founding member of Action Theater Berlin.
---
STEFANIE TÜBINGER
Stefanie Tübinger is currently completing her education as a dancer. With Ulla Möckel she conceptualised and organised Action Theater Berlin.In 2013, she founded Impro=Per-Arts with Jagna Anderson.
www.stefanietuebinger.de

---
DR JAGNA ANDERSON
Jagna Anderson is a part of the ATB-Team since April 2013, in 2013, she founded Impro-Per-Arts with Stefanie Tübinger. She reseived her PhD in art history. Currently she works as an artist, performer and graphic designer.