05 May 2016 • Thursday  • 20:00 • 10€/8€*
Now! Festival Special Price • 290€ for all workshops & shows
A pioneer of the Australian performance improvisation scene, Andrew began with Al Wunder's Theatre of the Ordinary in Melbourne in 1982 (Al Wunder and Ruth Zaporah were colleagues in San Francisco in the 70's).
In 1987 Andrew formed, with Peter Trotman, "Trotman and Morrish" (a.k.a. "Morrish and Trotman" depending on whose mother you were speaking to) who delighted audiences in Melbourne, Sydney, and New York until 1999 when Andrew moved to Sydney.
In Sydney he focused on his solo work and since 2001 has been teaching and performing between Australia, France Germany, U.K, Switzerland and Sweden.
---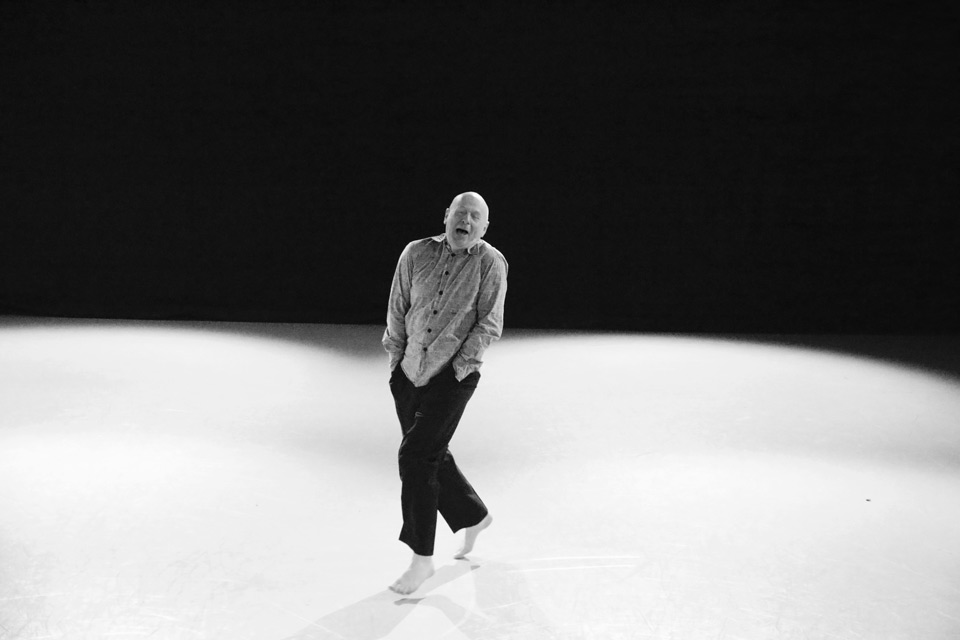 'Oh Well' is a 26 part project of extended solo improvisation that Andrew will complete in 2015-17 in 12 cities in 8 different countries. Andrew believes that the extended solo is the artistic destiny of performance improvisation. Time for the artist to discover and notice more than the experience of performing… Time for the paths of meaning-making to develop and layer… Time for the working modes to interact…
Yes, 50 minutes is just enough time.
Lighting Design/Technician: Emse Csornai

Performance | Mime Centrum Berlin
Thursday | 5 May 2016 | 20.00
Oh Well, Part 10  — Solo Improvisation
10€/8€* with valid student ID or Tanzcard
Information & Reservation: nowfestival16@gmail.com