Performance
Saturday 6th of May | 20.00                                              
Announced After

Duet w/ Etoile Chaville and Julian Datta
In a given space-time-framework, our goal is to let a valid piece of art create itself. The content is not pre-planned. We want to let go of our ideas about the world, as well as of pre-conceived aesthetic models, and start from scratch. Breaking down dance, music, and poetry into their building blocks we let our imaginations use these as tools to process memories and sensations. We enjoy being surprised by the emerging narrative, visual, and musical patterns and events, and sharing these with the audience.
---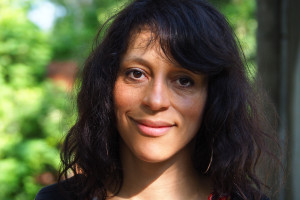 Etoile Chaville is a dancer and singer. She regularly performs improvisational work characterized by her mastery of body and voice, keeping both in perfect sync with her emotions. She performs solo improvisations and, also, collaborates with fellow improviser Meltem Nil, or with dancer Ingo Reulecke, at venues such as Tanzfabrik Berlin, Studio Labor Gras,or Mica Moca. She has been a guest performer at Petunien Improvisation Series, 60 Minutes Series, Improvisation Exchange Festival and Poetry Festival in Nice, France. A graduate of the London Contemporary Dance School, she has worked with the French choreographer Karine Saporta, Heike Hennigs Dance Company, Deutsche Oper, and Opera Group, London, under the direction of the opera director Frederic Wake Waker. She is currently performing her Cabaret-Concert duet "Les Cigales Caramels" together with the guitarist Julian Datta. Etoile is a certified yoga and Action Theater™ teacher. Action Theater Improvisation integrates movement, vocalization and speech into present expression.  www.etoilechaville.com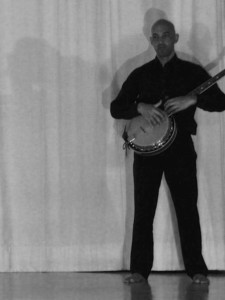 Julian Datta is a Berlin based guitarist. In the field of acoustic improvisation, he prefers the six string banjo. He has performed improvised music with Steffen Faul, Benedikt Bindewald, Meltem Nil, Adam Caine, and Blaise Siwula, as well as played solo. He has also worked with Santiago Blaum's music theatre company, film composer Christian Conrad, rapper Sister Fa, and many others.