05-06 May 2016 • Thursday – Friday • 15:30 – 18:00 • 60€/
50€*
Now! Festival Special Price • 290€ for all workshops & shows
In this workshop we explore the different layers and textures of movement, connecting inner and outer sources of stimulation with our compositional mind. We engage in spiral and linear movement, rotation from the joints, folding and unfolding, connecting peripheral movement of the body with central and spinal movement, engaging with complex or simple/ pedestrian movement. We open up to and face the scales of timing, dynamics, direction and the tune (atmosphere) in the movement.
A central focus in this two day workshop is engaging with time: How can we make use of stillness in performance, composing with pause as a counterpart for action?
This workshop fosters skills for solo improvisation as well a base for collaboration.
---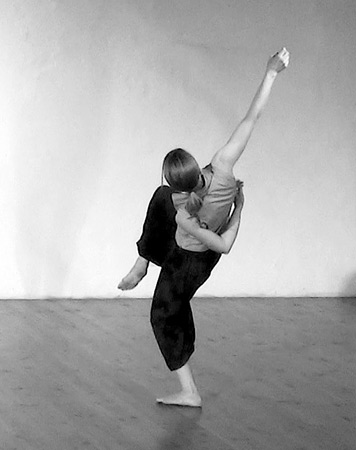 Jenny Haack comes from a New Dance and Visual Arts background. Throughout her career, she has studied and used different movement and dance techniques like Contact Improvisation and Butoh. She holds a master degree in Fine Arts for Performance and Video, produces and shows her own work, and has collaborated with other artists since 1996. Her artistic work has seen international approval, rewards, grants and honors .
Since 2006, Jenny has organized events and platforms for contemporary dance performance and related arts practice in Berlin. In 2013, she founded b.arts.u – Berlin Arts United, a non-profit organisa-tion. Besides being an artist, she is mother of a 6 year old boy. Jenny is based in Berlin.
Workshop | Mime Centrum Berlin
Thursday & Friday 5 & 6 May | 15.30 – 18.00
Performances | Mime Centrum Berlin
Saturday 7 of May | 20.00 Inner Moons Solo Improvisation Duet Improvisation with Brenda Waite
Information & Registration: nowfestival16@gmail.com
*if paid in full by 21 April 2016