Performance
Wednesday 3rd of May | 20.00    
Us today
Duet w/ Klebert & Angel
Klebert and Angel melt different improvisation styles and ideas into one present experience. Starting with a specific inspiration from the audience, they dive in and explore the inner space that has been opened from the suggestion. Traveling through images, narratives and soundscapes, they fight and love, provoke and comfort each other. They are here and now with the audience in one moment, drifting to imaginary places and becoming weird characters in the next.  Maybe our bodies are the better partners to follow into the deeper regions of a topic. How are YOU today? How are WE today?
---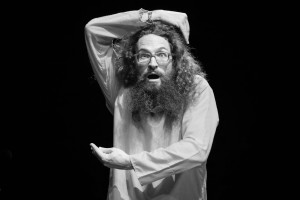 Oliver Angel is an improvisation theater teacher and performance laboratory researcher. He studied at Ecole Philippe Gaullier and has worked with theater improvisation for eighteen years. He performs solo as well as in varying constellations – at now festival together with Klebert.
www.delight-productions.com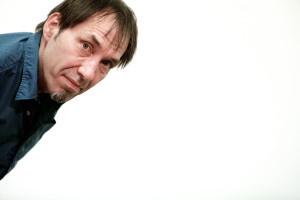 Klebert started to work on theater and movement improvisation in 1990. Major impacts: Carpa Theater, Miguel Gaspar, Ruth Zaporah, Andrew Morrish, Sten Rudstrom, Julyen Hamilton, Nina Martin.
Founded Performance Ensemble D.O.C.H. in 1993, was part of Carpa Theater 1998 – 2012 and of the First Lower Austrian Impro Combo 2011 – 2015. Solo performing since 2014, teaching theater improvisation in and around Vienna and elsewhere. In Now Festival 2017 he will perform together with Oliver Angel.