Workshop
Team Play

Sunday 7th of May | 9:30 – 12:00

What's essential, when we improvise together? How do we inspire each other, stay in spontaneous interaction and create magic together?
Team players support each other by really listening, accepting, responding and tossing the ball back and forth. As if that beautiful interplay is created by itself. We will practice such spontaneous interaction.
---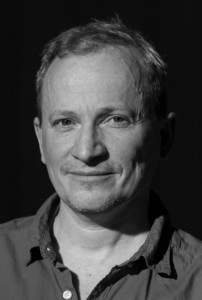 Peter Krempelsetzer studied theater at the Scuola Dimitri in Switzerland, as well as dance and improvisation. He studied Action Theater™ Improvisation with the founder, Ruth Zaporah, US, and became certified teacher of this method in 2007.
His improvisational style ImproArt is also influenced by the work with Andrew Morrish, Keith Johnstone, Sten Rudstrøm and Philippe Gaulier.
Peter's special interest is improvisation as a performance-art. In his own productions, as performer he explores and expands the borders between acting, dancing and music.
Peter Krempelsetzer is based in Munich and teaches ImproArt, Theaterimprovisation, Contact Impro, Contango, Dancetheater and Performance at the ImproArt improvisation school.
---
Performance:
Wednesday 03.05.17 20:00
Now We Are One
Duet w/ Sten Rudstrøm
Friday 05.05.17 20:00
Together Again
EAT
Ensemble w/ Sten Rudstrøm, Kate Hilder