Performance
Wednesday 3rd of May • 20
Double Act • Seke Chimtungwende & Kate Hilder
Kate and Seke have worked together for the past 8 years in performance, as co-teachers and as founder members of Stranger than Fiction – an improvised performance platform in London.  They met at a solo improvisation workshop with Andrew Morrish, and have been profoundly influenced by his model of performance practice. They have performed duets in Berlin, Gothenburg, London, Brighton and Hastings. They work without any pre-planned structure or theme, preferring to find both in the moment of performance. Their duets encompass storytelling, humour and abstract expressionism.
---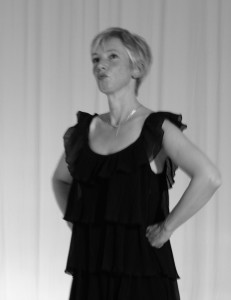 Kate Hilder is a physical theatre practitioner and a certified Feldenkrais teacher who has been teaching and performing across Europe since 2004. She has recently moved to Ireland from the UK and teaches dance and voice students at the University of Limerick. She is a certified Action Theater™ teacher and has been influenced by her training with Andrew Morrish, Roy Hart Theatre voice teachers, and in dance improvisation.
www.katehilder.com
Seke Chimutengwende works in dance as a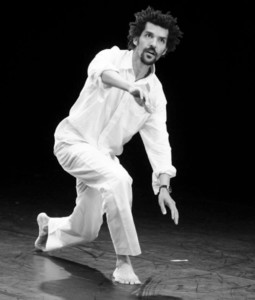 performer, choreographer and teacher. Seke has toured internationally with companies such as DV8 Physical Theatre and Lost Dog. For his own company Seke Chimutengwende & Friends he has choreographed four works including The Time Travel Piece for The Place Prize 2012 and King Arthur, which premiered at The Yard Theatre in London, 2015. Seke is currently researching two new pieces: Black Holes, a duet in collaboration with Alexandrina Hemsley exploring Afrofuturism, and a group piece Mass, Material and Disturbance. Since 2006, Seke has performed over 50 improvised solos internationally, performs duet improvisations with Kate Hilder as well as ensemble improvisation with Neat Timothy. Seke teaches improvisation internationally.
www.sekechimutengwende.com