Workshop
Improvisation & Feldenkrais
Thursday & Friday, 4th & 5th of May
09:30-12:00
Combining movement and vocal improvisation with the Feldenkrais Method, these classes are for anyone who wants to discover new ways of moving, sounding, interacting and being in the world.
The Feldenkrais Method is a movement and awareness practice, which encourages the unravelling of physical and mental habits. It opens up new movement and vocal possibilities and accesses our innate spontaneity. We will explore how the alignment of our bones and tension of our muscles affects our emotional state and imagination and how the freedom of our neck and jaw can affect the colour and range of our voice.   There will be lots of time to play, improvise and experience the joy of being deeply in your body.
---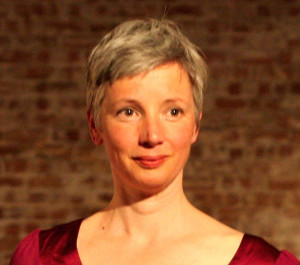 Kate Hilder is a physical theatre practitioner and a certified Feldenkrais teacher who has been teaching and performing across Europe since 2004. She has recently moved to Ireland from the UK and teaches dance and voice students at the University of Limerick. She is a certified Action Theater™ teacher and has been influenced by her training with Andrew Morrish, Roy Hart Theatre voice teachers, and in dance improvisation.
www.katehilder.com
---
Performance

Double Act
Duet w/ Seke Chimutengwende
Tuesday, 2nd of May, 20:00