Workshop

Sharing The Unknown — Yoga & Action Theater™

Friday, 05.05.17, 15:45 – 18:15

Human relations are a dynamic process. They demand that we constantly readapt to the changes taking place both within us  and in others  as our respective needs  evolve. Our partner then  becomes the mirror of our ability to stay present and to open ourselves to what arises in the moment. Thus, each of us contributes to create and enrich a story, which is never fixed and whose end can never been known in advance.
In this workshop, we will examine the mechanism of relationship in improvisation. Working in duo or trio, we will investigate the basic aspects of interaction between human beings i.e: movement, vocal expression (sound), feeling states, eye contact, touch and language. We will see how spatial positioning impacts the meaning of the communicated content. We will also see how each action, whether it is physical or mental affects relationship.
We will explore the multiple response choices to our partner's action, for instance, how to support or reinforce what our partner does but also how to break free of expectations, habits and unconscious pattern, following our imagination and our physical experience.
---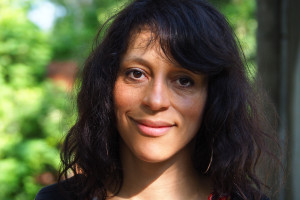 Etoile Chaville is a dancer and singer. She regularly performs improvisational work characterized by her mastery of body and voice, keeping both in perfect sync with her emotions. She performs solo improvisations and, also, collaborates with fellow improviser Meltem Nil, or dancer Ingo Reulecke, at venues such as Tanzfabrik Berlin, Studio Labor Gras,or Mica Moca. She has been a guest performer at Petunien Improvisation Series, 60 Minutes Series, Improvisation Exchange Festival and Poetry Festival in Nice, France. A graduate of the London Contemporary Dance School, she has worked with the French choreographer Karine Saporta, Heike Hennigs Dance Company, Deutsche Oper, and Opera Group, London, under the direction of the opera director Frederic Wake Waker. She is currently performing her Cabaret-Concert duet "Les Cigales Caramels" together with the guitarist Julian Datta. Etoile is a certified yoga and Action Theater™ teacher. www.etoilechaville.com
---
Performance:
Saturday 6th of May | 20.00    
Announced After
Duet w/ Julian Datta 
---